Jan 2, 2017
2016 FL Gold Coast Wraps With 11,223 Total Entries
Tampa, FL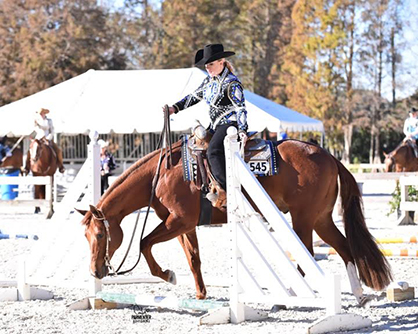 Top Quarter Horses in the country gathered at the Bob Thomas Equestrian Center in Tampa, Florida over the weekend for a memorable ending to 2016 and a spectacular kick-off to the New Year. According to Mark Harrell Horse Shows, the event recorded 11,223 total entries in all divisions, all judges!Making this entry total even more impressive is the fact that the entry count for 2015 was 7,563 entries.
Click here to view results.
More info...
Dec 9, 2016
6 Signs of the Holiday Season For Equestrians
Kristin Kovatch

Donít get me wrong: I love this time of year as much as anyone else. I love the concept of peppermint mochas, going for long walks in woods on snowy evenings, roasting chestnut by open fires and so onÖ itís just that I donít actually have any time for that business.

No, there are a few other indicators that the holiday season is upon us. Here are 6.

You get all dolled up for the town holiday parade. More info...